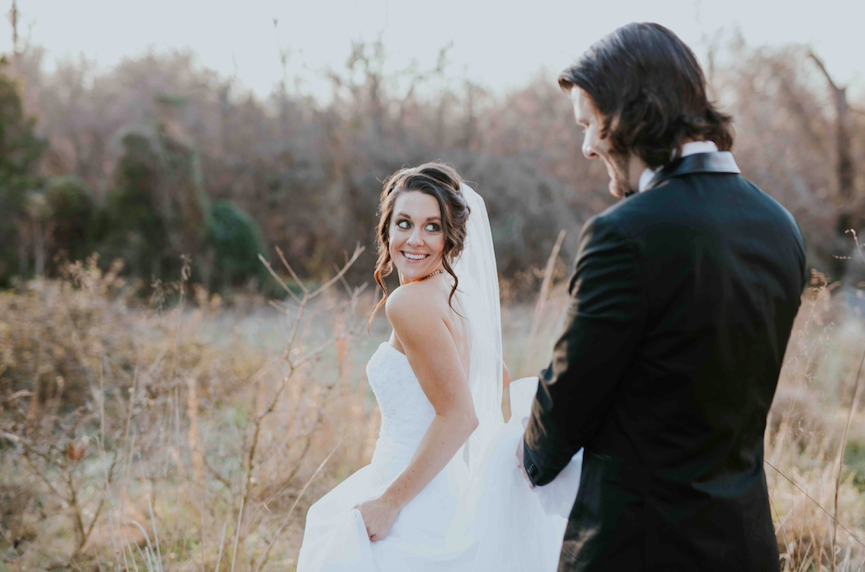 Do you love the vibrant, historic city of Atlanta? If you're looking to have an affordable wedding in the city, consider a pop-up wedding. Check out some of our favorite locations for scenic pop-up weddings in Atlanta!
Atlanta Botanical Garden
Theme: Simplistic Fairytale
If you want a fairytale setting where you're surrounded by orchids, maples and roses, the Atlanta Botanical Garden is a beautiful wedding venue. They have various ceremony options including a rose garden, a gazebo with a view of the pond, and a private garden and patio. They even have an edible garden and outdoor kitchen full of colorful fruits and vegetables and a chef who showcases seasonal recipes! This is the perfect place to surround yourself with nature and beauty as you say "I do" overlooking the city.
Trolley Barn
Theme: Rustic Elegance
Looking for something a little more rustic? The Trolley Barn housed the first electric street railway line in Atlanta! With a brick patio, lush garden, and wood-beam ceilings, the barn offers beautiful photo opportunities for a rustic, elegant wedding.  
Old Fourth Ward
Theme: Historic Charm
Atlanta's Old Fourth Ward is a historic neighborhood full of art and history. Martin Luther King, Jr. grew up in this neighborhood! With the beautiful Jackson Street Bridge that has breathtaking views of the Atlanta skyline to endless markets, brunch spots, and music venues, this authentic neighborhood is a charming spot for your wedding.
Piedmont Park
Theme: Waterfront Magic
Piedmont Park is an urban park in Atlanta just northeast of the downtown area. There's a lake in the heart of the park, and the dock and lawn area stunning places to have a wedding ceremony with a view. If you're looking for beautiful landscaping and a ceremony where you can see your reflection in the water, Piedmont Park is a magical Atlanta attraction.
East Palisades
Theme: Intimate and Serene
While this is traditionally a hike along on the banks of the Chattahoochee River, the views are gorgeous and there are plenty of hidden spots for an intimate wedding ceremony. What makes the trail so unique is a grove of 30-foot tall bamboo stalks. The bamboo forest even has an antique alpaca treehouse 15 feet above the forest, which makes it a hidden gem for peaceful, intimate weddings that celebrate nature!
If you've dreamt of having your wedding in the beautiful city of Atlanta, but don't want to spend a fortune, Pop The Knot can help.  You can choose your own venue or we can help you find a scenic location that's perfect for an affordable pop-up wedding. Whether you're looking for a natural outdoor setting or a charming ceremony with a historic feel, we'll make the planning process stress-free! Contact us today.
0
Read More