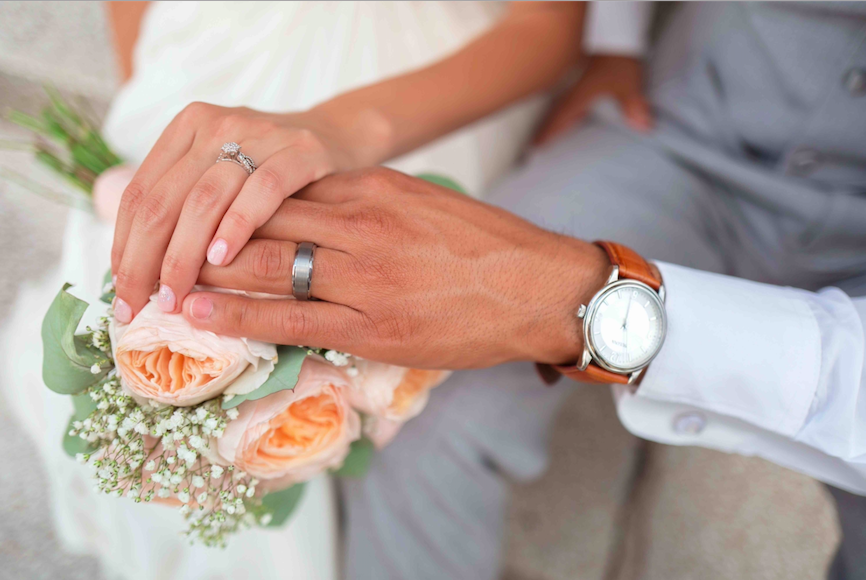 If you're in the process of planning a pop-up wedding or elopement that matches your personality, choosing the perfect flowers can seem overwhelming. But it doesn't have to be.
Flowers are a quintessential part of your wedding. Full of romance, elegance and beauty, flowers are a metaphor for your love. Choosing the right wedding flower comes down to your taste and personality. Start with some of these popular flowers that are perfect for pop-up weddings!
Fairytale Magic
If you want to create a pop-up wedding with fairytale magic, roses are sure to make you feel like a princess. Symbols of beauty, passion and true love, roses are luxurious and delicate–perfect for the couple who wants to celebrate the power of romance. To match your color scheme, many florists will also create bicolor roses or striped and tipped roses.
Fresh, Funky and Free
Do you have a fun, playful spirit? Tulips can add an exciting twist to a traditional wedding bouquet, especially if you want to plan a casual, pop-up wedding. Traditionally, tulips represent consuming love and the happy years. Not only can you incorporate a colorful, versatile flower into your bouquet and centerpieces, but tulips are meaningful, too.
Mr. and Mrs. Charming
When it comes to a charming, pop-up wedding, you can't go wrong with simplicity. If you're drawn to less vivid flowers but love to showcase your romantic side, hydrangeas can be a great choice. You can find them in white, green, pink, burgundy, or blue, which gives you plenty of flexibility to match your wedding style.  
The Color of Love
Are you planning a vibrant wedding that's full of color? Whether you're eloping to the tropics or planning a pop-up wedding along the harbor, peonies are bold and romantic flowers. With a strong scent and bright color, they know how to make a statement (just like you).
Boho Wildflower
For the couple who feels inspired by natural and earthy themes, baby's breath is the perfect flower for a freshly picked, wildflower look. You can incorporate it into your bouquet with bold peonies to add some color, or add some simplistic vertical flowers like lavender and stalks of wheat to showcase a free-spirited, wildflower vibe. Not only can you can weave baby's breath into your entire look–including centerpieces, your hair, and down the aisle–but it's also affordable!
A Secret Garden
If you like the dreamy, botanical look of greenery, you can't go wrong with the classic white gardenia. Surrounded by dark green leaves, the gardenia is pure, delicate and romantic. Combined with large, draping leaves, you and your guests will feel like you're tucked away in a magic garden.
No matter what flower you choose, Pop the Knot can help you arrange the details and plan a romantic, pop-up wedding that matches your personality. Contact us today!
0
Read More